The Foundation for Winona Area Public Schools announces Pete Weess's WSHS Environmental Science "Healthy Lake Winona Project" as its spring 2015 "Dare to Dream" $5000 grant Winner!!!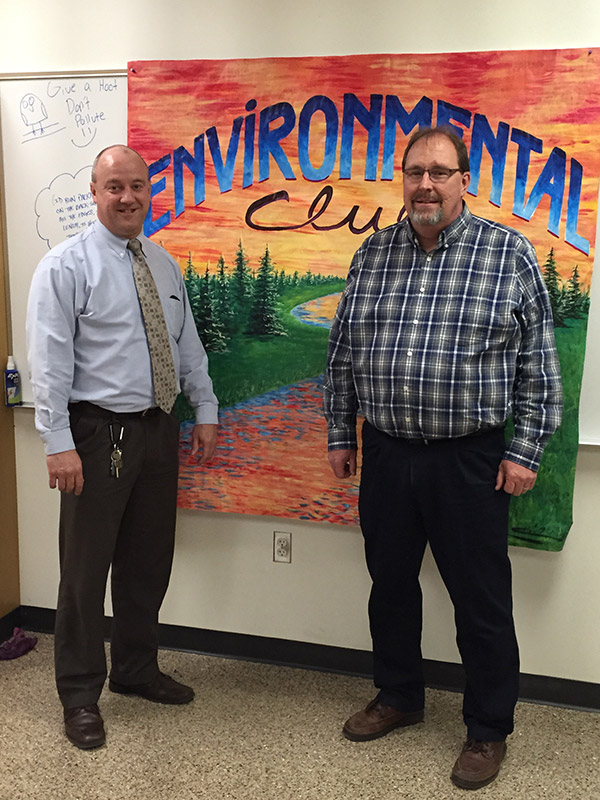 Pete's dream is to have his students partner with citizens, the city and its Citizen's Environmental Quality Committee, as well as, Saint Mary's University and Winona State University in Winona who are lending their water quality expertise to document the sources of water pollutants in both East and West Lake Winona. This project will benefit students by teaching real world application science concepts, having students partner with the community by building meaningful citizenships, providing an extension of the classroom to the natural environment, and understanding outside agency protocols for testing in the environment. Students will learn how to use different testing and sampling equipment to develop a better understanding of local water quality.
The Foundation for WAPS Board of Directors was thrilled that our students will partner with the community, that there is a potential to expose younger students and engage them by using sampling equipment and gathering data, and that there will be sustainability and use of the equipment by students for years to come.
Congratulations and thank you, Pete Weess, for "Daring to Dream" !!!!
Questions? Please contact us.