Congratulations to Sarah Hedin and Amber Mlynczak for Daring to Dream with Let's Go Outside!
The Foundation for Winona Area Public Schools started the Dare to Dream project as a way to encourage and support the creative spirit within the District. The goal is to provide an opportunity to apply for a grant for up to $5000 to fund completely a new innovative program that will support ideas to enhance learning or provide new opportunities for students of the Winona Area Public Schools.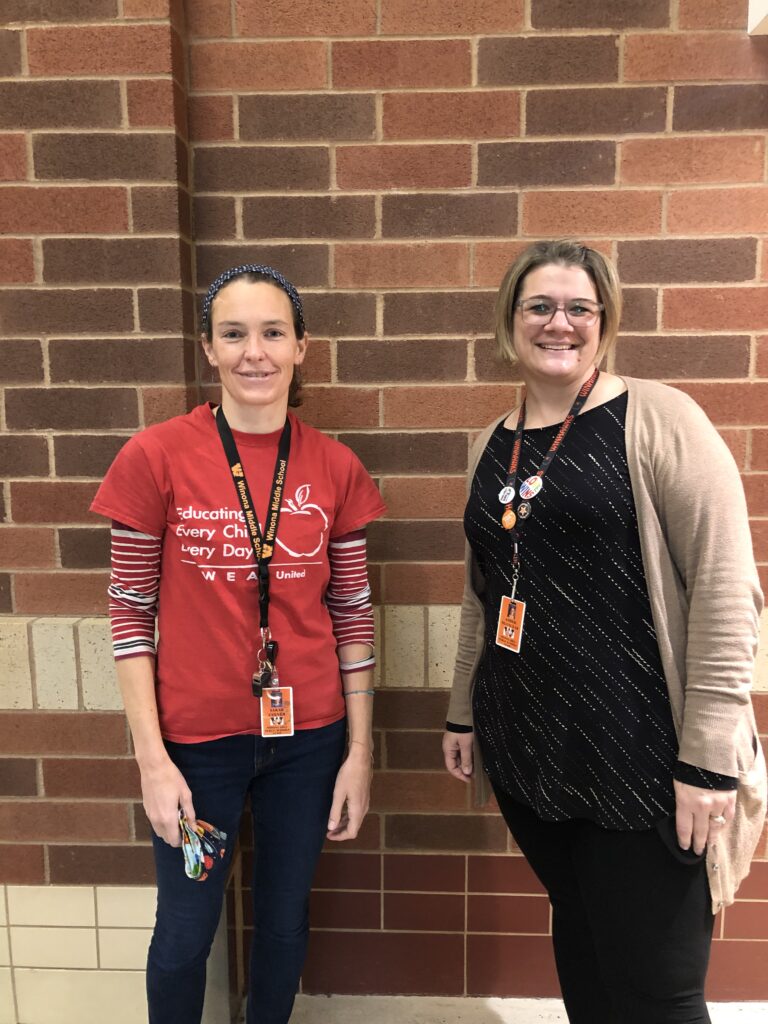 Sarah Hedin and Amber Mlynczak, Winona Middle School educators, wrote a Dare to Dream application to begin the project Let's Go Outside! In Ms. Hedin and Ms. Mlynczak's application, they discussed adding an outdoor classroom space to the Winona Middle School's beautiful outdoor environment to continue to meet the needs of their students, but in new ways. They wrote, "During the last couple of years, our educational world has been turned upside down, not only with the current pandemic, but also with the soaring increase in technology use by students often before their brains are ready for it. Kids are spending less and less time outdoors. Adding an outdoor classroom to the green space would be beneficial to both students and teachers. Having the designated outdoor classroom spaces would allow teachers of all comfort levels to get more students outside and aware of their surroundings. Having kids outside, even for small portions of their day, increases their ability to focus, regulate their behavior, and increases their overall attentiveness to their academics."
Students are in need of Dare to Dream moments and the Foundation is proud to support those goals and moments.
Congratulations to Sarah Hedin and Amber Mlynczak for Daring to Dream. For more information on this project or other exciting things happening at the Foundation for Winona Area Public Schools, contact us.
---
2021 Foundation for WAPS Payroll Deduction Winners!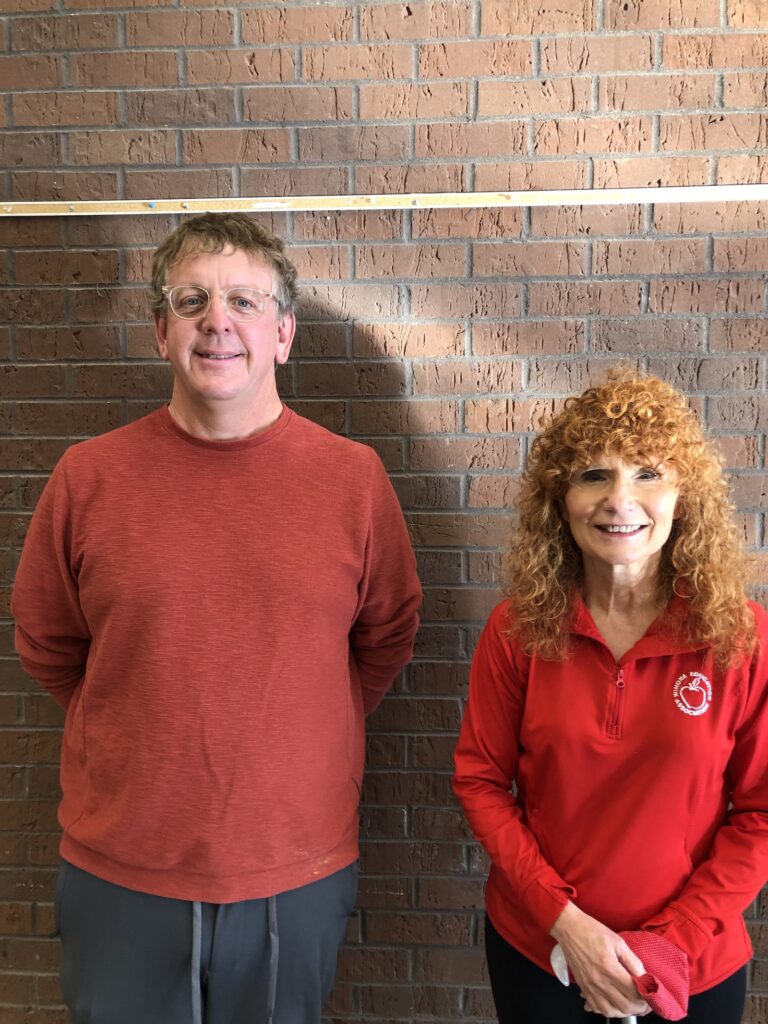 The Foundation for Winona Area Public Schools is pleased to announce Karen Whitney-Thrune and Tim Gleason as this year's Payroll Deduction grant winners!!! Each year the Foundation for WAPS chooses two, $250 grant winners from a pool of Winona Area Public Schools staff members who give to the Foundation through Payroll Deduction. The staff grant winners are able to purchase educational materials for their classroom or department with the grant money that will help them to enrich, expand and enhance learning for our students. Congratulations Karen and Tim for giving back to your school.
---
WAPS Foundation Event Breaks Fundraising Record and Raises over $74,000
On October 9, 2021 the Foundation for WAPS hosted its tenth annual fundraising event with lead sponsorship, 10 years running, from Merchants Bank and WNB Financial.
Foundation Executive Director Shelley Milek wants to thank these lead sponsors as well as corporate sponsors: Farmers Insurance, Fastenal Company, Miller Ingenuity, RTP Company, Roemer Construction & Design, Russell & Associates, Solvay Company, Winona Education Association, and WinCraft Inc. Shelley always mentions that
"it takes a village to launch this event. I want to also thank the Foundation for Winona Area Public Schools Board of Directors, area businesses and individuals for their generous donations for the silent and live auctions, event supporters and donors, and the Event Planning Committee who work tirelessly to ensure such a successful event."
The Foundation for Winona Area Public Schools is proud to announce that the Nosh in Nashville Event broke fundraising efforts to date raising $74,359.97. These proceeds will be shared, proportionate to building/program enrollment, with all WAPS K-12 schools and its Early Learning Program. They are welcome to use the proceeds for enrichments and enhancements in the areas of academics, arts, athletics and activities.
Proceeds raised from the evening's Fund-a-Need auction will support an Equipment Pilot Project to assess the best new product to replace aging classroom Smart Boards.
Luke Merchlewitz, WK teacher, Foundation President and Event Chair, and Executive Director Shelley Milek both agree,
"It was a great Winhawk night! Having district staff celebrating with community and business public school supporters was so rewarding after the cancellations that Covid brought. Everyone was enjoying the decor-created Nashville Music City vibe, noshing through the buffet for some good southern food, happy to see everyone again, and coming out BIG in support of our public school students, teachers and staff."