Congratulations to Jerry Benedict for Daring to Dream with a WSHS School Store!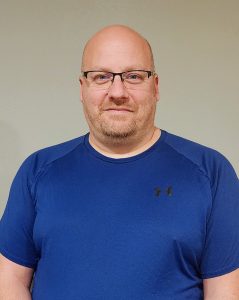 Jerry Benedict wants his students to have the machines and tools needed to create items for a school store.
The Foundation for Winona Area Public Schools wants to help make it happen.
Benedict, an Industrial Technology instructor at the Winona Senior High School, was awarded the Foundation's Dare to Dream grant for his idea to help students learn real life business skills while taking pride in the school and community.
The Foundation for Winona Area Public Schools started the Dare to Dream project as a way to encourage and support the creative spirit within the district. The goal is to provide an opportunity for any staff person to apply for a grant for up to $5,000 to fund a completely new innovative program that will support ideas to enhance learning and provide new opportunities for the students of Winona Area Public Schools.
Under Benedict's supervision, students will be designing and building various hand-crafted items for sale. Using the design software program Fusion 360, classroom equipment such as a laser engraver, CNC plasma table and a vinyl cutter along with a variety of materials including wood, metal, plexiglass are just a few of the goals of the grant to get students real world work experience in high school.
"Students will assist in the creation of a catalog of products that will be offered to students, the Winona school district, parents and the community," Benedict wrote. "Students will learn how to fulfill orders and requests, cost analysis and make calls to place and fill orders with real customers."
The ultimate goal of the school store is the ability to fund all projects and expand the catalog without additional funding assistance from the district.
Students are in need of Dare to Dream moments and the Foundation is proud to support them.
Congratulations Jerry Benedict for Daring to Dream.
For more information on this project or to learn about other exciting things happening at the Foundation for Winona Area Public Schools, call 494-1004 or contact us.
---
Previous Years Winners
2022 Winner–WALC Peace Chill Room
2021 Winner–Let's Go Outside
2020 Winner–The Purpose Project
2019 Winner–Health Science in Today's World
2018 Winner (2)–ClassVR System
2018 Winner (1)–Tech Nest Drone Project
2017 Winner–Commissioned Composition
2016 Winner–Byron Gilliland
2015 Winner–Pete Weess
2014 Winner–Anne Simon DeBroux
2013 Winner–Luke & Cal