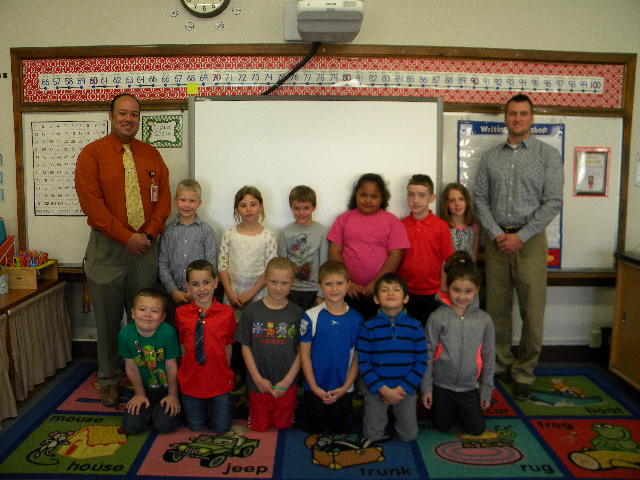 Each year, the Foundation for Winona Area Public Schools awards a $5000 "Dare to Dream" grant winner. The purpose of the award is to foster the creative spirit within the District and encourages our staff to dream of ways we can enhance and enrich education for our students. The Foundation for Winona Area Public Schools is pleased to announce the 2016, $5000 "Dare to Dream" grant winner, as Jefferson Elementary Stem School teacher, Byron Gilliland, for his "Rigamajig Building Club".
Byron stated in his application that research shows elementary aged students learn best when they are motivated through curiosity and collaboration. Their imaginations can be sparked by just giving them the materials and free reign they need to create whatever they want. Byron dared to dream of an afterschool "Rigamajig Building Club" offered to students in the Winona Area Public Schools (grades K-4).
The collection of "Rigamajigs" contain planks, wheels, pulleys, nuts, bolts and rope which allow children to follow their curiosity to learn about engineering, design, architecture, art, and science, through exploration and collaboration. His dream is to engage the inquisitive mind and creative spirit of our elementary students while they build three dimensional wooden structures and engage in problem solving and amazing feats of creative engineering.  "Rigamajigs" are an adventurous way to incorporate problem solving, creativity, collaboration, and imagination into all parts of the curriculum. Byron's vision is to host an afterschool club numerous times throughout the fall and spring of the 2016-2017 school years. Congratulations and thank you, Byron Gilliland,  for Daring to Dream!!
Questions? Please contact us.