Congratulations to Jeremy Graves for daring to dream with the Tech Nest Drone Project!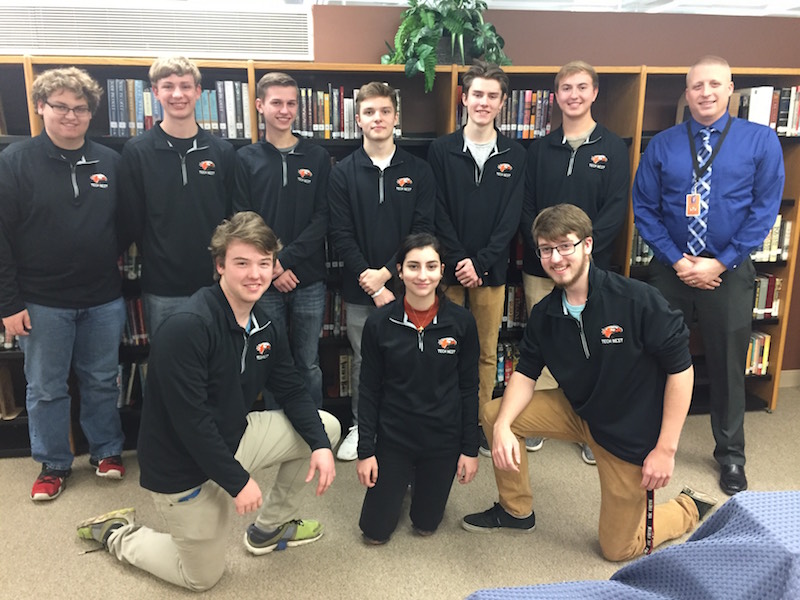 The Foundation for Winona Area Public Schools started the Dare to Dream project as a way to encourage and support the creative spirit within the District. The goal is to provide an opportunity to apply for a grant for up to $5000 to completely fund a new innovative program that will support ideas to enhance learning or provide new opportunities for students of the Winona Area Public Schools.
Jeremy Graves from the Winona Area Public Schools Tech Nest group wrote a Dare to Dream application to begin a Tech Nest Drone Project. In Mr. Grave's application, it notes that drones are increasingly becoming a part of everyday life and the market for their uses in society and education are increasing too. The Tech Nest is looking to use the Drone's aerial camera capabilities to create videos and clips for current LIVE stream and video production events.
Graves plans to explore drone uses for other classes and content areas throughout the district. The Tech Nest Group will look to engage Science teachers to explore and study the Mississippi River environ from a bird's eye view over the course of every season. The group also plans to help Math teachers and their classes to measure the natural and physical surrounding. Social Studies teachers, and their students, could work with the Tech Nest Group to map out the local River Valley. Additionally, students in the Tech Nest could begin to learn how to fly and operate this drone for real world commercial/job purposes. It has several settings that allow beginners to learn the tools, and controls, which are nearly universal amongst drones.
Taylor Stanislawski, a senior at WSHS, plans to continue his technical education with the drone project by adding something new to the resume.
Congratulations to the Tech Nest Drone Project for Daring to Dream. For more information on this project or other exciting things happening at the Foundation for Winona Area Public Schools, contact us.