Gala 2016 & Online Auction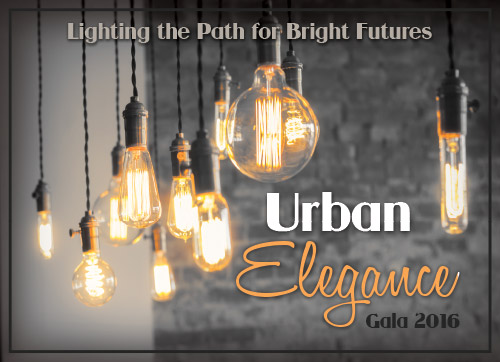 Online Auction Items – Auction runs February 7 – 16.
Item #1- Burgers, Brews, and Boat Cruise on the Beautiful Mississippi River
Donated By: Laura & Chuck Eddy, Susan & John Eddy
Item #2- Children's Book – "Role Model Ricky's Big Birthday Bash"
Donated By: Jeremy (Class of 2001) & Janel Miller
Item #3- Silpada Jewelry Filigree Art Necklace
Donated By: Ann & Tom (Class of 1985) Renk
Item #4- Airplane Tour Over Winona, Minnesota Area
Donated By: Scott Hannon, Don Klagge, Dave Mertes
Item #5- Smoothhills Weaving – Hand Woven Textile Wall Hanging 
Donated By: Mandi (Calvey) Smethells, Class of 1999
Item #6- Radisson Blu Mall of America – One Night Stay in a Superior Guestroom
Donated By: Members of the Class of 1979
Item #7- Josi Severson Fabric Design – Organic Cotton Jersey Infinity Scarf
Donated By: Josi Severson, Class of 1998
Item #8- Big Valley Ranch, Inc., Winona, MN – Guided Trail Ride Certificate
Donated By: Gayle Goetzman, Class of 1957
Item #9- Briggs Outdoors, Cedar Valley, MN – Wood-Fired Pizza Certificate
Donated By: Steve Briggs, Class of 1989
Item #10- Josi Severson Fabric Designs – Organic Fabric Heart Ornament
Donated By: Josi Severson, Class of 1998
Item #11- Ray's Carpet Cleaning Gift Certificate
Donated By: Ray, Jessica, Nicholas, and Scott Knutsen
Item #12- DeWALT 168 Piece Mechanics Tool Set – Mississippi Welders
Donated By: Brad Peterson, Class of 1979
Item #13- Sanborn Canoe Company – Hand-Crafted Wooden Canoe Paddle
Donated By: Zak Fellman, Class of 2000
Item #14- Insight Brewing Co. – Brewery Tour with Taste Testing for 15 People
Donated By: Ilan Klages-Mundt, Class of 2005
Item #15- J.R. Watkins Gift Box
Donated By: John Goplen, Class of 1988
Item #16- Samsung Galaxy Tab 4 7.0″, 8GB, (Wi-Fi), Black
Donated By: Greg, Cheri (Lehnertz), & Jennifer Weaver
Item #17- Alec Brown – Framed Signed Phoenix Suns Jersey
Donated By: Alec Brown, Class of 2010
Item #18- Alec Brown – Autographed Basketball Shoes & Framed Phoenix Suns Card
Donated By: Alec Brown, Class of 2010
Item #19- Garrett Heath – Autographed Framed Jersey
Donated By: Garrett Heath, Class of 2004
Item #20- Elliott Heath – Autographed Framed Jersey
Donated By: Elliott Heath, Class of 2007
Item #21- Mollee B Photography – One Family Photo Session
Donated By: Mollee Browne Bjerke, Class of 2005
Item #22- Grilled "Surf & Turf" Dinner for Six People
Donated By: Greg (Class of 1981) & Terri Evans
I wish to order tickets
Click the order button below to reserve your tickets. You may wish to pay via Paypal or Check. Questions? Contact support@foundationwaps.org
I am not attending, but wish to make a donation
If you are not attending, you may make a donation by clicking the donate button below.
---
 Online Alumni Auction
The auction runs February 7-16th, 2016.