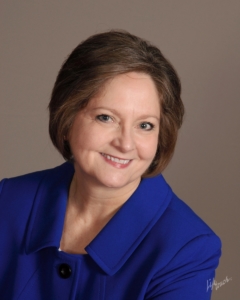 Each year, the Foundation for Winona Area Public Schools is proud and excited to present their Legacy Award.
The Legacy Award is presented to a citizen or organization that shows exemplary support and commitment to the Foundation's goal to enhance education with dedication to our community of learners.
Once again, the Board of Directors had an easy and unanimous choice! The Foundation for Winona Area Public Schools 2019 Legacy Award goes to Mary Bergin.
With nearly 40 years of operational, accounting and systems management experience, Mary Bergin currently serves as Vice President of Knitcraft Corporation in Winona, Minnesota. Mary has held management and leadership positions with Knitcraft Corporation since joining the company in 1992, and serves as Corporate Secretary. She is actively involved with, and is a charter member of, the Knitcraft-St. Croix Foundation.
Mary has held numerous leadership roles in the community, including having served as Treasurer for the Foundation for Winona Area Public Schools between 2004 thru 2011 and currently serves on the Investment Committee, is Treasurer for the Great River Shakespeare Festival, Treasurer for the Winona County Red Cross, and board member and Treasurer for
Winona County DAC. She has served on local, state and national board positions for the Institute of Management Accountants, and is currently serving a second term on the WNB Financial Board of Directors.
Mary currently resides in Winona with her husband Larry. They have one daughter, Kristin, who is a Winona Area Public Schools Alumni. In addition to spending time with her family, Mary enjoys genealogy research, making pottery, playing bridge, playing bunko, and travelling the world; she has travelled to 17 countries and all but 7 of the US states.
She believes everyone can give back to their community with their time and talents, which in turn will reap the benefit of tremendous personal growth.
Congratulations to Mary Bergin! Thank you for your great support!